Attualmente canto con:
Currently singing with:
Diego Tuscano in arte "ilTusco" è un artista alla ricerca dell'essenza musicale, in lui cova un'urgente necessità, tipica degli artisti completi. Interprete di culto della scena rock blues italica, nella sua ormai più che ventennale carriera, ha esplorato e continuerà ad esplorare ogni sfumatura del rock cantato in italiano e non. Nato a Torino il 14 Maggio 1971 ha cominciato la sua carriera musicale nel 1987 quando forma ad Ivrea gli Autodistruzione Blues. Inizia un percorso che lo rende un artista unico nel panorama musicale nazionale, grazie alla sua vocalità pregna di soul e blues e alla sua elasticità interpretativa che lo porta negli anni a prestare la sua voce a band di estrazione punk come i Kina, blues con Max Arrigo & The Shanghai Noodle Factory, fino all'heavy rock dei T.O.W.E.R. Nel 2000 fonda ad Aosta i SanniDei, una delle band simbolo dell'hard rock blues italiano. Sette anni di attività e concerti in tutta Italia, Francia e Inghilterra con quattro album che vantano i complimenti di Robert Plant, storica voce dei Led Zeppelin. Con l'ultimo album della loro avventura, "Frammenti di realtà", arriva anche la consacrazione dalla critica di eccellenza, come quella di Claudio Sorge della rivista"Rumore" e di Gianni Della Cioppa del "Mucchio Selvaggio" che ha scritto di loro: "…a convincere in questo quartetto è l'abilità di scrittura, grazie a un hard rock blues incastonato sulla lingua italiana, esempio raro e illuminato…". Dopo lo scioglimento dei SanniDei ecco nascere l'Elettrocirco col quale registra, tra il 2008 e il 2012, due album rock in italiano. Tutt'ora è impegnato con i "Fungus", band di Bristol(la sua seconda casa) con la quale si diverte a interpretare i classici del rock internazionale. Docente di vocalità rock dal 2009 al 2011 presso l'Istituto musicale S.F.O.M di Aosta è sposato con l'amata e bellissima Micol e nel maggio del 2013 è diventato papà: Leo che, anziché renderlo più moderato, l'ha sovra-eccitato ed ispirato ancora di più.…E infatti ecco nascere "IL TUSCO CANTA E MAO GLIELE SUONA!" il primo album solista: 11 canzoni scritte da Diego con i suoi compagni d'avventura e arrangiate, registrate e mixate da uno dei massimi esponenti della canzone italiana, Mauro "MAO" Gurlino, presso il "CortoCorto Recording Studio" di San Salvario (TO), con il mastering di Simone "MOMO" Riva che ha anche prodotto il brano "Le Parole" presso il TdEstudio di Aosta.                                                                   
"Diego Tuscano è uno di quegli artisti che da anni si "sbattono" in nome del rock, del prog, del soul e del blues in una scena musicale vitale e tuttavia spesso troppo lontana dai riflettori, una di quelle voci che dovrebbero rappresentare un esempio di armonia tecnica e vocazionale" 
 Marco Aimasso (metalhammer.it)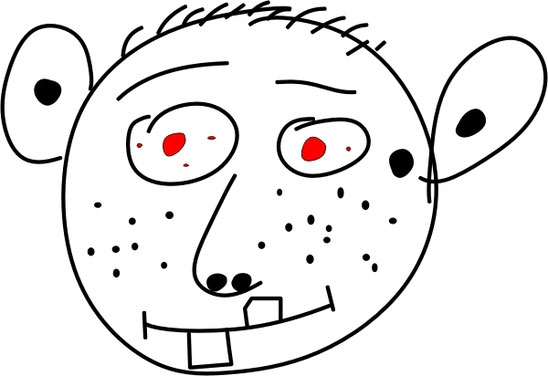 CANTANTE AUTORE E INTERPRETE 
Autodistruzione Blues (1987/1996)
SanniDei (2000/2007)
Elettrocirco (2008/2012)
ilTUSCO (2013/?)
Fungus(2012/15-01-2017)
Ho inoltre collaborato cantando e scrivendo per Lepore(1986), Voodoo(1992), Zampa(1990-91), Nuvola Blu(1993), Strani Elettrici(1997-2000), Max Arrigo & the Shanghai Noodle Factory(2009-11), Alberto Ventrella(1998), Kina(1997), Frontiera(1997-98), Mao(2013), Alessandro Allera, Disoriente(1993), Fabrizio Fratucelli(1996), Blue Garden -Masters of Reality tribute band-(2003/2006), Re di Maggio(2006), Jjona(2006-07), T.O.W.E.R.(2011-13) e per tanti altri matti.
mi PIACE tanto tanto tanto....
PATTO, RARE EARTH, Col. Bruce Hampton & the AQUARIUM RESCUE UNIT, LITTLE RICHARD, BURNING TREE!!!!!!. STEPSON, TASAVALLAN PRESIDENTTI, MALLARD, KENNY BURRELL, ART PEPPER, FREE, FRESH START(What america needs)!!!!!! ULYSSES, LESTER YOUNG, AC/DC, JOE PASS, EAGLES, ELLA FITZGERALD, LITTLE RICHARD, IVAN GRAZIANI, BETTY DAVIS, LITTLE FEAT, THE ALLMAN BROTHERS BAND, ANGEL, KEVIN AYERS, HUMBLE PIE, LEMURA, BRUNO LAUZI, MINNIE RIPERTON, INDIGENOUS, le ORME, KENNY BURRELL, ROBIN TROWER, THE STRAY, the SICK ROSE, BOBBY BLUE BLAND, THE AYNSLEY DUMBAR RETALIATION, AREA, EAGLES,  MILES DAVIS!!!!, the PATELAVAX, COLOSSEUM,  CSN&Y, the PRETTY THINGS, WALKING TREES, DANILO JEANS/JJONA BAND, NORTH MISSISSIPPI ALLSTARS, NUCLEAR ASSAULT, TORA TORA, BIRTHA, UNCLE SAM, THE HANGMEN, FREEDOM, STATUS QUO(from 1970 to 1980), STEFANO TRIESTE, VOODOO, JOE HENDERSON, SCREAMING TREES, George Clinton PARLIAMENT/FUNKADELIC, ZZ TOP(primi 5 album), gli AVVOLTOI, THE ROLLING STONES, VAN WILKS, BAD COMPANY, PAOLA MEI, BB KING, FREE FALL, BLACKBERRY SMOKE, BRIAN AUGER'S OBLIVION EXPRESS, CRISTINA DONA', LEVEL 42, BLIND MELON, PAUL DESMOND, PETER GREEN, KISS, STEVE ELLIS, CHROME HOOF, VAN HALEN, JIMMY SMITH, VASCO ROSSI, ANTONELLA RUGGERO(Libera), STEELY DAN, JUPITER COYOTE, ROCK CITY ANGELS, THE DOORS, JODY GRIND, BEE GEES, BLUES TRAVELER(with Bobby Sheehan), BOXER, LAW AND ORDER, ENZO AVITABILE, JONO MANSON, ALBERT-BB-FREDDIE KING, PETE BROWN & BATTERED ORNAMENTS, FAITH NO MORE, MOTORHEAD, COLTRANE, ALE ALLE, METALLICA(with Cliff Burton), SEA HAGS, ROBERT JOHNSON, J.JEILS BAND, MANGO JAM, BANCO, LUCIO DALLA, STEVIE RAY VAUGHAN, BURNING RED IVANHOE, IL BALLETTO DI BRONZO(Sirio 2222), CREEDENCE CLEARWATER REVIVAL, SHIRLEY HORN, RORY GALLAGHER, MARC BOLAN-T.REX, BAKERLOO, JOE PASS, JIM HALL, BLACK WIDOW, ALPHATAURUS, CACTUS, GIANLUCA GRIGNANI, the HEAVY, the BEATLES, CAPTAIN BEEFHEART, ENUFF Z'NUFF, MICHAEL CHAPMAN, AVERAGE WHITE BAND(with Robbie McIntosh), TANGIER(Four winds!!!!), JODO, GEORGIA SATELLITES, TISHAMINGO, CRESSIDA, GIANNI DI DISCOCCASIONE IVREA, JUNKYARD, MARSHALL TUCKER BAND(primi 4 album), STEFANO BIAVA, CATAPILLA, BAD COMPANY, JIMI HENDRIX, SPIRIT, COMUS, FRANCO BATTIATO, THE NATIVE, ALUSA FALLAX, CLEAR BLUE SKY, BOZ SCAGGS, LEAF HOUND, THE DEVIANTS, WILSON PICKETT, APOTEOSI, DARK(Round the edges), EVERYTHING BUT THE GIRL, LOU REED, BRUNO & MAURIZIO LAUZI, the BOOHOOS, JETBOY, LOVE, RE DI MAGGIO, DELIVERY, SAVOY BROWN(with Dave Walker), IGGY POP, COMPANY OF WOLVES, EAST OF EDEN, BIGLIETTO PER L'INFERNO, DANGEROUS TOYS, RYAN ADAMS, CRY OF LOVE!!!!, THE PAUL BUTTERFIELD BLUES BAND, GABRIELLA FERRI, EGG, UNCLE SAM, GOV'T MULE(with Allen Woody), FOTHERINGAY, LERCO, ARTURO IEMMA, GIANNI TOGNI, MIA MARTINI, PORCUPINE TREE, FLEETWOOD MAC(with Peter Green), CIRCUS OF POWER!!!, LED ZEPPELIN, SAM GOPAL, OZRIC TENTACLES, POI DOG PONDERING, THE BLACK CROWES(first 3 albums), GRAVY TRAIN, GIANNI D'ERRICO, D'MOLLS, MAHAVISHNU ORCHESTRA, THE GRAVEYARD TRAIN, MINNIE RIPERTON, HAWKWIND, PETER GREEN, BADLANDS, CLARK HUTCHINSON, THE MOTHER HIPS, SIMON LUCA, WARRIOR SOUL, LINDA HOYLE, HATFIELD AND THE NORTH, MAO, WIDESPREAD PANIC, IVANO FOSSATI, VOIVOD, JAMES GANG, INDIAN SUMMER, MAXOPHONE, THE BOTTLE ROCKETS, ICARUS, L.A. GUNS(primi 3 album), JAN DUKES DE GREY, AEROSMITH, JADE WARRIORS, LIVING COLOUR, METALLICA(primi 3 album), PINO DANIELE(primi 5 album), MONUMENT, MASTERS OF REALITY!!!!!!!!, WAR, TEMPEST, JOHN MARTYN(Inside out), PRINCE, GALACTIC, NEAL CASEL, TRAFFIC, KING'S X, SLY AND FAMILY STONE, MAY BLITZ, moe., KING CRIMSON, NAPOLI CENTRALE, MAN!!!, DELTA REBELS, NECROMANDUS, PINK FAIRIES, OPUS AVANTRA, THE STOOGES, PANAMA LIMITED, PHISH, OSAGE TRIBE, QUINTESSENCE, HAMPTON GREASE BAND(Music to eat)!!!!, QUARTERMASS, WEATHER REPORT, THE STRING CHEESE INCIDENT, TERRY REID, THE RUNNING MAN, SPRING, STEAMHAMMER, I LOVE YOU, THE BAND, BEATLES, STRING DRIVEN THING, T2, DEEP PURPLE MK III, TORA TORA, THE SCREAMIN'CHEETAH WHEELIES, TUDOR LODGE, DAVID BOWIE(feat.MICK RONSON), THIRD WORLD WAR, ISLEY BROTHERS, IL PAESE DEI BALOCCHI, CIRCUS 2000, TITUS GROAN, FELA Anikulapo KUTI, KYUSS, PERIGEO, TONTON MACOUTE, LITTLE CAESAR, SPANDAU BALLET, THE SENSATIONAL ALEX HARVEY BAND, WEB, PROCESSION, THE CULT, JAMES BROWN!!!!, C.o.V., the FACES, WRITING ON THE WALL, CAPTAIN BEYOND!!!, TOWER of POWER, KHAN, TEN YEARS AFTER, QUELLA VECCHIA LOCANDA, T.S.O.L., THE ROYAL COURT OF CHINA, BRAND X, ALBERTO RADIUS, THUNDER, THIN LIZZY, THE DOGS D'AMOUR(primi 4 album), CLAUDIO ROCCHI, FRANKIE MILLER, OTIS REDDING!!!!, IRON MAIDEN, HELP YOURSELF, SLAYER!!!!!!!!!!!, RUSTICHELLI-BORDINI, BLACK SABBATH, TOM WAITS, SONNY CLARK, ELIO E LE STORIE TESE, TRAPEZE, I TEOREMI, HUSKER DU, SQUALLOR!!!, ELVIS PRESLEY, NICK CAVE, STEPHANE GRAPPELLI, AHMAD JAMAL, SOFT MACHINE, BENNY CARTER, THE TRIP, APPETITE FOR DESTRUCTION(Gn'R), AQUARIUM RESCUE UNIT, LEE MORGAN, the GATHERING FIELD, L'UOVO DI COLOMBO, THE FOUR HORSEMEN, SALE(Mao e la rivoluzione), JOHN FAHEY, LYNYRD SKYNYRD, TERENCE TRENT D'ARBY, NINA SIMONE, RAGING SLAB!!!, FRANK ZAPPA, NEIL YOUNG, MONTROSE(with Sammy Hagar)!!!!!!, FAMILY, JEFF BECK, ATLANTIS(It's getting better!!!), CANNONBALL ADDERLEY, KEITH JARRET, CHARLIE PARKER, DAVE BRUBECK, ELLA FITZGERALD, BILLIE HOLIDAY, ORNETTE COLEMAN, BILL EVANS TRIO!!!, ERIC DOLPHY, CHET BAKER, THELONIOUS MONK, CINDERELLA, SONNY ROLLINS, CHARLIE MINGUS, MAX ROACH, DEXTER GORDON, RENATO ZERO, HAWKWIND, ART BLAKEY AND THE JAZZ MESSENGERS, DUKE ELLINGTON, DAVID SYLVIAN, SARAH VAUGHAN, WAYNE SHORTER, FRANK SINATRA, BEN WEBSTER, OSCAR PETERSON, HUMBLE PIE!!!!, WES MONTGOMERY, McCOY TYNER, STRETCH, OLIVER NELSON, RIVAL SONS(primi 3 album).........
Discografia Ufficiale
LEPORE:Casin' in home(demo-tape-1986)
AUTODISTRUZIONE BLUES:SelfdestructionBlues(demo tape 6 canzoni-1990)
GYPSY SUNNY RAINBOWS:Gypsy Sunny Rainbows(demo tape-1994)
NUVOLA BLU:Regolarizzati..tipo(demo tape 1 canzone-1992)
AUTODISTRUZIONE BLUES:Tanto lo finiamo..(demo tape 6 canzoni-1993)
AUTODISTRUZIONE BLUES:Sounds from the forgotten land(cd compilation gruppi emergenti con il brano"I segreti del bosco"-1994)
AUTODISTRUZIONE BLUES:Vietato fumare,bere,mangiare(cd album-1996)
KINA:Hüsker Dü Land Speed Sonic(cd compilation tributo Husker Du 2 canzoni-1997)
STRANI ELETTRICI:Demo Boss(1998 demo tape e cd 5 canzoni-1998)
STRANI ELETTRICI:Giorno di follia(cd album registrato nel 1997 e pubblicato nel-2008)
SANNIDEI:Dove nasce il sole(cd album-2001)
SANNIDEI:Liberamente(cd album-2003)
SANNIDEI:Andare via(cd album-2005)
SANNIDEI:Bleu musique:SanniDei en concert(cd album live-2006)
JJONA feat.DIEGO:The biginning & the end(cd album-2006)
JJONA feat.DIEGO:Recorderd Live at The Arianna Studios(cd album live-2006)
JJONA BAND:Cervino improvvisation suite(cd live registrato in elicottero sopra il Cervino!!-2006)
SANNIDEI:Frammenti di realta'(cd album-2006)
SANNIDEI:TavaRock'07(cd compilation-SanniDei presenti con il brano"SanniDei-"2007)
RE DI MAGGIO:L'addio ideale(cd album 1 canzone-2007)
AUTODISTRUZIONE BLUES:Working for the machine A tribute to Circus of Power(gli Auto presenti con il brano Motor registrato nel 1991-2008)
AUTOSTRIZIONE BLUES:Alive 2008(Reunion concert-2008)
ELETTROCIRCO:the First maxi EP(cd-2009)
THE BLUE GARDEN:the last session'06-official bootleg(cd album-2009)
SHANGHAI NOODLE FACTORY:the Second Nature(cd album-2009)
DIEGO"ilTusco"TUSCANO:I primi deviati erano come me(2cd raccolta-2009)
ELETTROCIRCO:Questa città(cd album-2011)
ilTUSCO:Il salotto di Mao(cd compilation live, ilTusco presenti con il brano"Luna incostante"-2013)
ELETTROCIRCO:Acoustic session & first MAXI EP(cd album registrato nel 2009 e nel 2010 e pubblicato nel-2014)
ELETTROCIRCO:Questa città(ORIGINAL VERSION)-(cd album registrato nel 2011 e pubblicato nel-2014)
FUNGUS:Almost alive at the bunker(cd album live-2014)
ilTUSCO:Demagogia fiscale(cd singolo-2 songs-2014)
SANNIDEI:Andare via-2014 EDITION-(remixed e mastered by Momo at Tdestudio-3 bonus tracks-2014)
ilTUSCO:ilTusco canta e Mao gliele suona!(cd album-2015)
ilTUSCO: ilTusco feat.Luke Smith(cd album-2016)
SANNIDEI: Frammenti di realtà-2016 EDITION-(remastered by Momo at Tdestudio-3 bonus tracks-2016)
SANNIDEI: Live Monte Emilius Vol.1 (live 2007 remastered by Momo at TdEstudio-2016)
AUTODISTRUZIONE BLUES: inDEMOniati 1987/94 (tutte le demo tape raccolte in un'unica opera-2017)
SANNIDEI: Live Monte Emilius Vol.2-Jjona Session(live 2007 remastered by Momo at TdEstudio-2017)